Part 28 of

Shipping Wonders of the World

was published on Tuesday 18th August 1936.


It included a centre photogravure supplement featuring the last days of sail, which formed part of the article of the same title.








The Cover
This week's cover shows the SS

Diplomat

at Eastham, on the Manchester Ship Canal. Some of the bridges over the canal were too low to allow the

Diplomat

to pass underneath, and it was necessary to remove her funnels to allow her to clear them. The

Diplomat

's gross tonnage is 8,240, her length is 482 ft 1 in, her breadth 58 ft 5 in and her depth 33 ft 5 in.




Concluded from part 27.
(pages 869-872)






Since the London Midland and Scottish Railway acquired control of numerous services between Great Britain and Ireland, as well as of certain Firth of Clyde services, many interesting paddle and screw steamers have been replaced by fine modern vessels. Many of the cross-channel packets that ply round the coasts of Great Britain are being replaced by fast motorships and turbine steamers. This is particularly noticeable in the Irish Channel services. Only one hundred years ago the Royal William, an auxiliary paddle steamer built at Liverpool for the Irish services, made a number of transatlantic crossings and was one of the first passenger steamers ever to do so. About 1850, when the railway services to Holyhead were increased in efficiency and quality, a large number of paddle steamers were built to take the mails and passenger traffic to Ireland. This chapter, by

Peter Duff

, gives a brief sketch of these interesting early vessels which formed the cross-channel fleets owned and controlled by various railway companies now forming part of the LMS Railway. In the last fifteen years as many as thirty new steamers have been put on these services by the LMS in the place of the older vessels.
(pages 873-879)


The harbour of Durban is formed by a natural lagoon, the only opening on a long stretch of the eastern coast of South Africa. A deserted wilderness just over a century ago, Durban now handles more cargo tonnage than any other South African port. This chapter is by Sidney Howard and is the eighth article in the series Great Ports of the World.
(Pages 892-897)


The Chella was built at La Seyne, near Toulon, and claims to be the fastest vessel on her route, with a speed of about 21½ knots. She has a length between perpendiculars of 426 feet, a beam of 62 feet, a depth of 37 feet and a draught of 22 feet. Her gross tonnage is 9,000 and her net tonnage 4,800.
This is the twentieth article in the series on Merchant Ship Types.
(

Page 880

)








The twentieth century, with its remarkable scientific progress, its desire for speed and its overpowering economic forces, is now seeing the inevitable disappearance of the large sailing vessel. In a few years' time there will be few sailing ships left on the seas except those used as training ships or, of course, the innumerable yachts and small pleasure craft. In this chapter Frank Bowen explains why it is economically impracticable for sailing ships to compete with the fast powered vessels which satisfy the requirements of modern business conditions. He mentions many of the historic vessels with have only recently been broken up and many of the famous square-riggers which still exist in Erikson's grain fleet based on Mariehamn. This chapter is exceptionally well illustrated with a fine photogravure section.
(Pages 881-891)


The

Germaine


A FRENCH BARQUE OF 1,930 TONS GROSS, the

Germaine

was built at Havre, France, in 1900, as the

Ville de Belfort

. She had a length of 260 feet and a beam of 39 ft 5 in.


(

Page 884

)


The

Irish Minstrel


ONE OF THE SURVIVORS of the British coastal sailing vessels, the Irish Minstrel, a wooden three-masted schooner of 154 tons gross. She was built at Dundalk, Co. Louth, Ireland, in 1879. Her length is 99 ft 12 in and her beam 25 feet. This photograph was taken at Newlyn, near Penzance, Cornwall.


(

Page 883

)




The sailing vessels that were used as trap-ships and decoys during the war of 1914-18 were even more exposed to peril than many of the steamers. Sailing ships were frequently at the mercy of winds and tides, and it was more difficult for them to conceal their identity. This chapter is by Lieut.-Com. E. Keble Chatterton and is the third article in the series Mystery Ship Adventures. The article is concluded in part 29.
(Pages 898-900)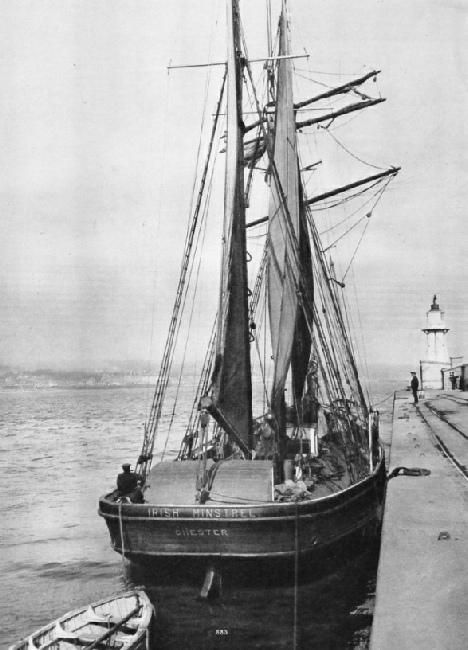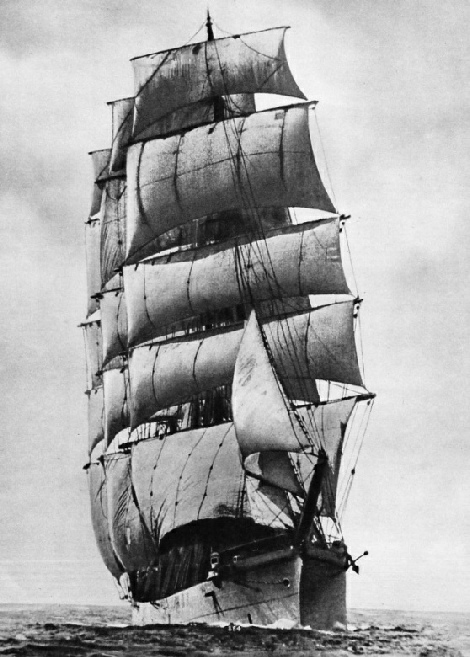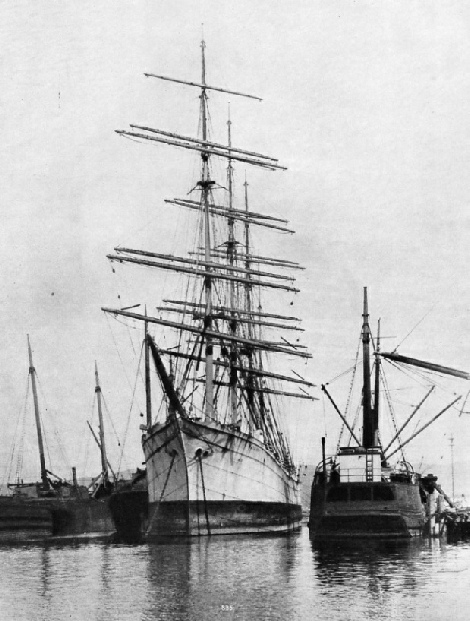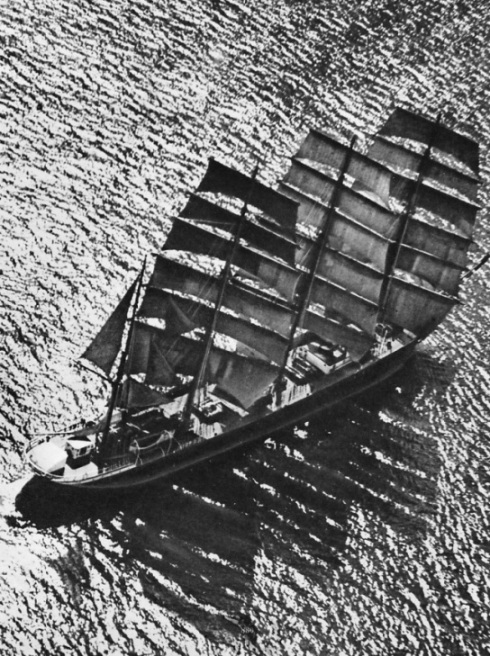 The

Daylight


LAID UP IN OAKLAND CREEK, California, USA, the Daylight is a steel four-masted barque of 3,756 tons gross. She was built at Port Glasgow in 1902, and about thirty years later was converted into a lighter. She has a length of 351 ft 6 in and a beam of 49 ft 1 in.


(

Page 885

)


The

Olivebank


ONE OF THE AUSTRALIAN GRAIN FLEET, the steel four-masted barque Olivebank, is registered at Mariehamn. A vessel of 2,795 tons gross, she was built at Glasgow in 1892. Her length is 326 feet, her beam 43 ft 1 in and her depth
24 ft 6 in.


The

Olivebank

also appears on the cover of part 50.


(

Page 886

)